Williams Martini Racing's Felipe Massa endured a frustrating race, finishing outside of the points at the Singapore Grand Prix.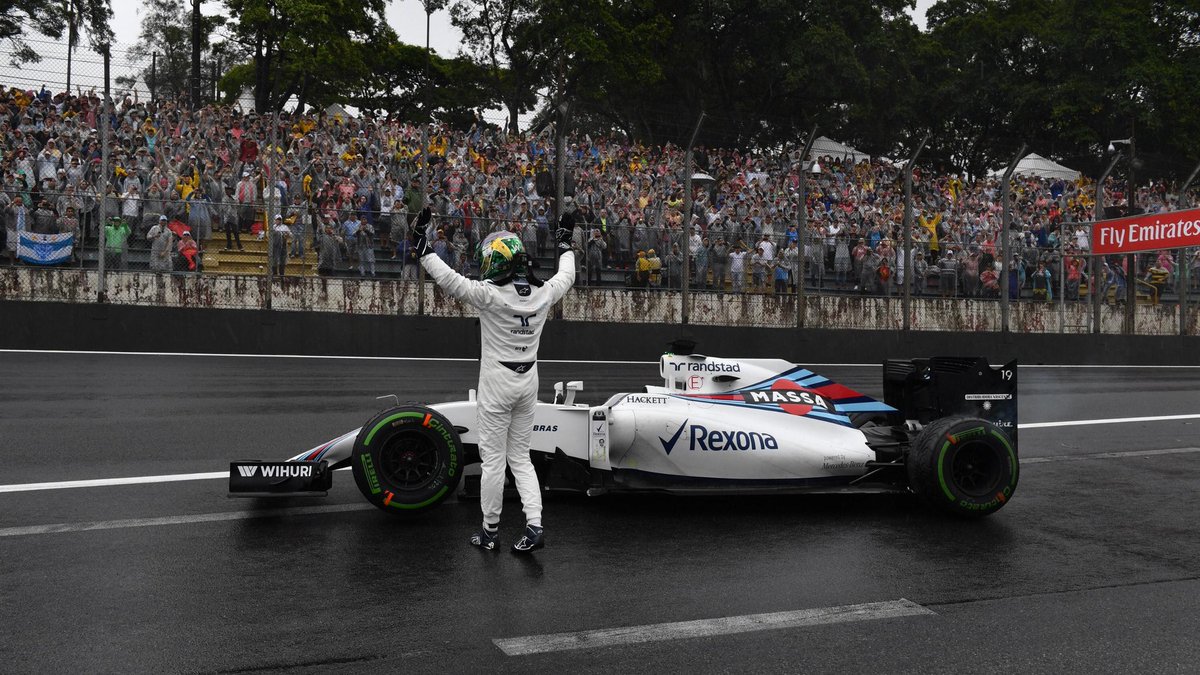 The Brazilian struggled in qualifying, managing to start ahead of teammate, Lance Stroll but could not escape qualifying. When the rain arrived moments before the race began, Massa chose to start on the wet tyres compared to Stroll who chose Intermediates.
The choice to start on wets turned out to be a wrong call and Massa was put on the back foot, which compromised his race and lost the chance to score points this weekend.
"I'm disappointed with my race. First of all, I started on the wrong tyres which was my decision, but I think in that moment you never know what is going to happen," said Massa.
The Brazilian lost the chance to make places under the second safety car following Scuderia Toro Rosso's Daniil Kvyat 's crash. The team decided not to pit Massa in which cost him valuable time and pace in the race.
Massa would go on to finish eleventh, two seconds away from Esteban Ocon, who finished tenth. Teammate Stroll managed to salvage four points for the Williams team after an eighth place finish.
Felipe Massa says he will be supporting McLaren in the Singapore Grand Prix, in the hope it can take points off Williams's Formula 1 rivals in the constructors' championship.
Williams had a tough qualifying session at the Marina Bay F1 circuit, with Felipe Massa and Lance Stroll 17th and 18th, faster than only the Saubers. The team is locked in a tight battle for fifth in the constructors' championship, leading Toro Rosso by just 15 points, Haas by 20 and Renault by 21.
McLaren's Fernando Alonso and Stoffel Vandoorne will start eighth and ninth respectively, behind Renault's Nico Hulkenberg, and Massa is hoping the McLaren duo can have a strong afternoon to aid the Williams cause.